Developed by nutritionist Heather Bauer through nearly two decades of experience, THE FOOD FIX is the framework for making smart, incremental, healthy and realistic changes to the way you eat, allowing you to succeed in any situation - and for the rest of your life.
DO-IT-YOURSELF
Heather's healthy eating & weight loss program for those that need a plan but don't need guidance & support.
$97
Heather's complete step-by-step plan PLUS:
28-day meal plan
50+ healthy & delicious recipes
Over 100 product suggestions
Dine out/order in guides for almost every cuisine imaginable
Recovery strategies to help you get back on track when you fall off
28-DAY ASSISTED
Heather's healthy eating & weight loss program with 28-days of live online support to help you get on track and stay there for good!
$197
Everything included in Heather's Do-it-Yourself program PLUS:
28-days of live, online coaching and support from Heather
Weekly live Q&A sessions w/ Heather
Access to Heather's private support group
The next 28-day session kicks off on February 22nd!
FULL SERVICE
One-on-one coaching with Heather. The ultimate in service and personal customization. Available via phone/video chat!
$2,500/mo.
You'll get everything included in the 28-day Assisted Program directly from Heather via phone/video chat.
This is the ultimate in customization!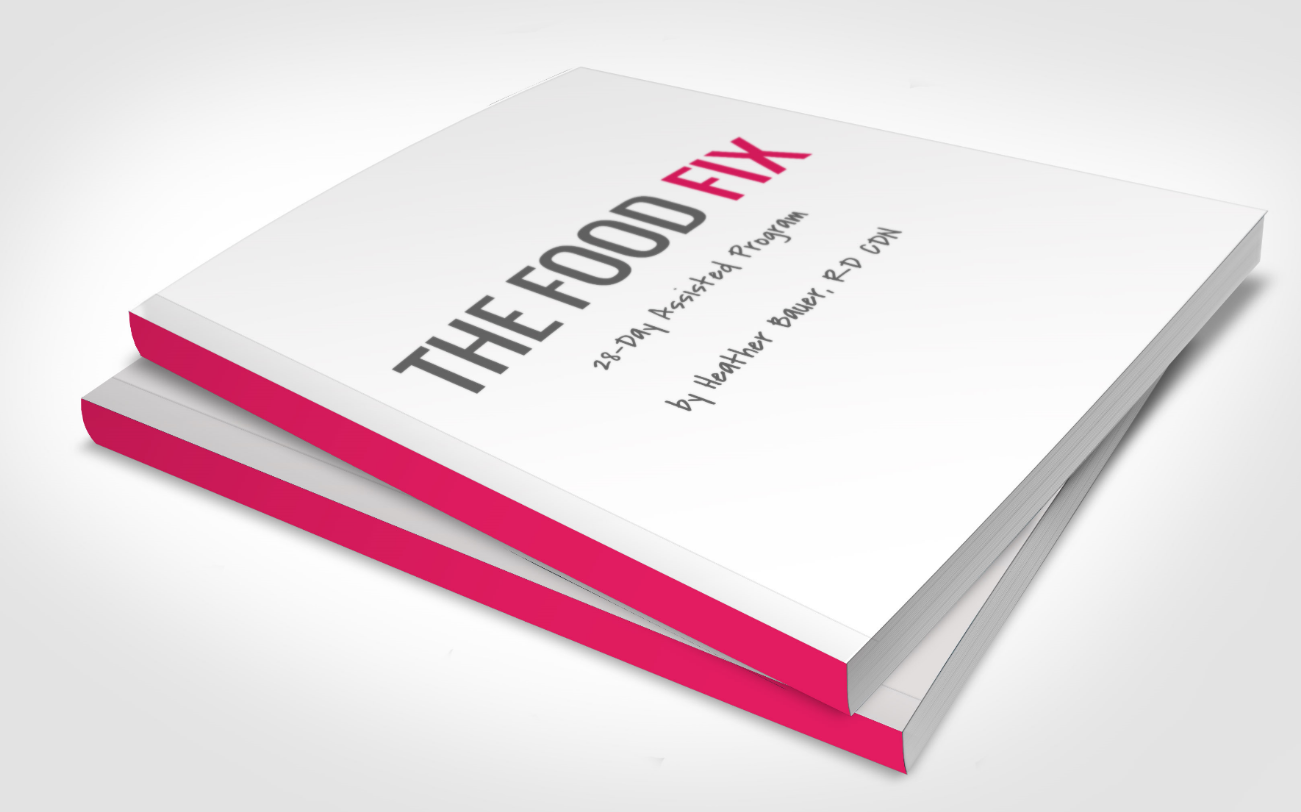 PRODUCT RECOMMENDATIONS You CAN TRUST
All products recommended in The Food Fix are Bestowed Certified. This means they've been extensively reviewed and tested against Heather's strict nutrition standards. For more information about certification criteria, visit bestowed.com/standards
I follow a _________ diet (i.e. gluten-free, paleo, vegan, etc.). Is this program right for me? The Food Fix is an effective eating framework regardless of dietary restrictions or food preferences.
I'm considering the 28-day assisted program. What is the schedule for the online kickoff and weekly Q&A's? The kickoffs are offered at 12p ET and 9p ET on the kickoff date. The live Q&A's will take place on Wednesdays at 12p OR 1p ET. If you are unable to attend any of the sessions, you will receive a replay link by email.
Does the Food Fix eliminate any food groups entirely? No. A healthy, balanced diet is a good diet. The Food Fix does distinguish between good carbs and bad carbs and suggests eliminating the latter.
Can I drink alcohol while on The Food Fix? Yes. Obviously the objective is to reduce/limit alcohol consumption but Heather will teach you about diet-friendly drinks along with effective consumption-reduction strategies.
What does a typical day look like on The Food Fix? We get asked this question all the time. Days on The Food Fix are designed to be nutritious and delicious. The reality is that no matter how healthy something is, if it doesn't taste good...what good is it? Here's what you can expect a typical day to look like.